Axiom 2 Pro S
9, 12, and 16 inch HybridTouch chartplotters with single channel CHIRP sonar
A TRUSTED CREW MEMBER
Axiom 2 Pro S combines chartplotter, sonar, radar, autopilot, and video into a powerful all-in-one navigation system. Plan your next cruise and get underway confidently with Axiom 2 Pro's HybridTouch™ — a simple touchscreen and keypad experience made possible by the intuitive LightHouse operating system. Use Axiom 2 Pro as a single GPS chartplotter or create a network of multiple Axiom displays with a simple RayNet cable connection. More than just a chartplotter, Axiom Pro 2 S features an integrated high CHIRP sonar, the ideal sonar for reliable depth soundings and underwater discovery.
POWER THAT PUSHES THE LIMITS
Get underway quickly with Axiom 2 Pro's powerful 6-core processor. Chartplotter, radar, autopilot, and video are integrated seamlessly and faster with the super intuitive LightHouse operating system.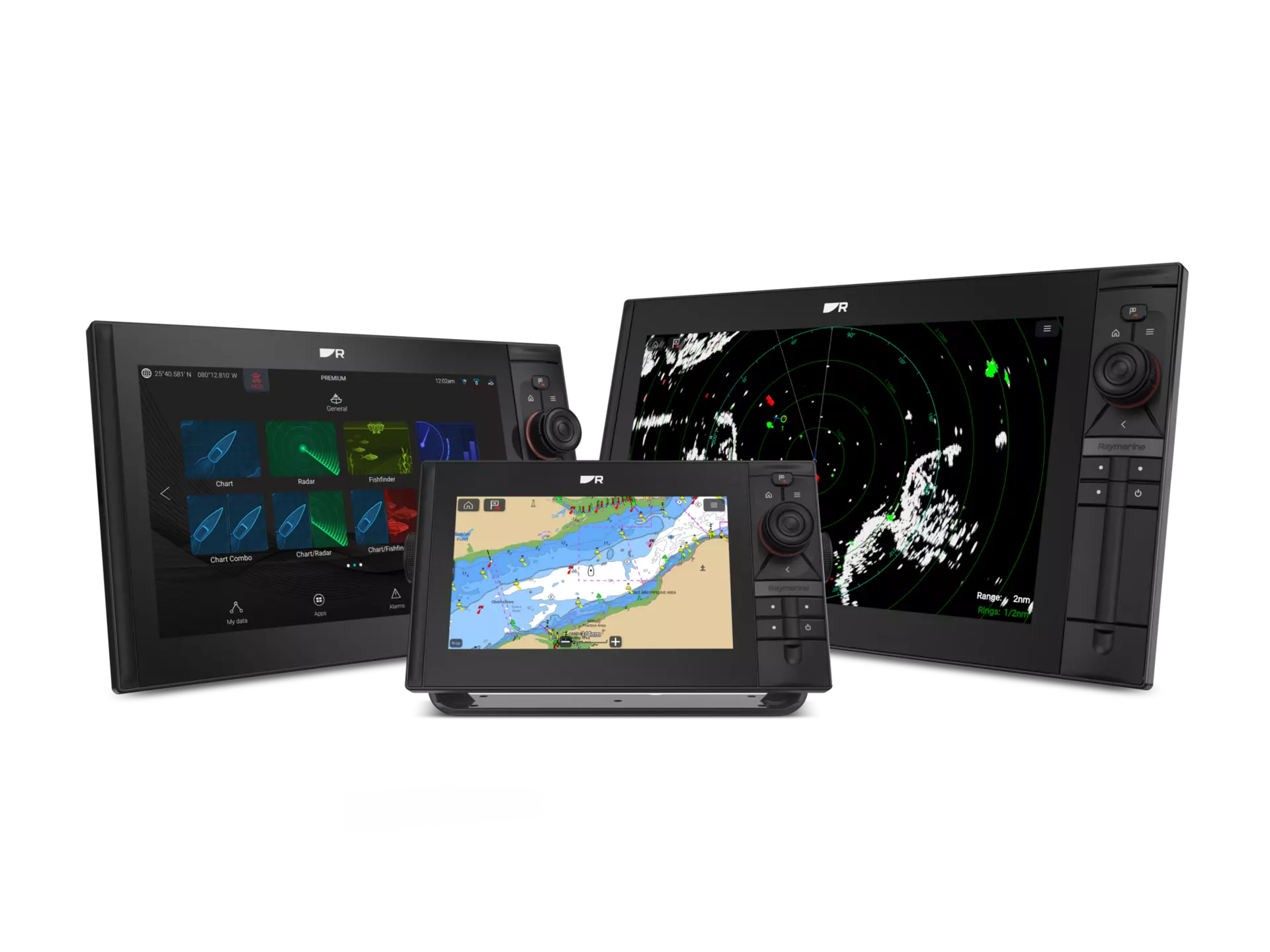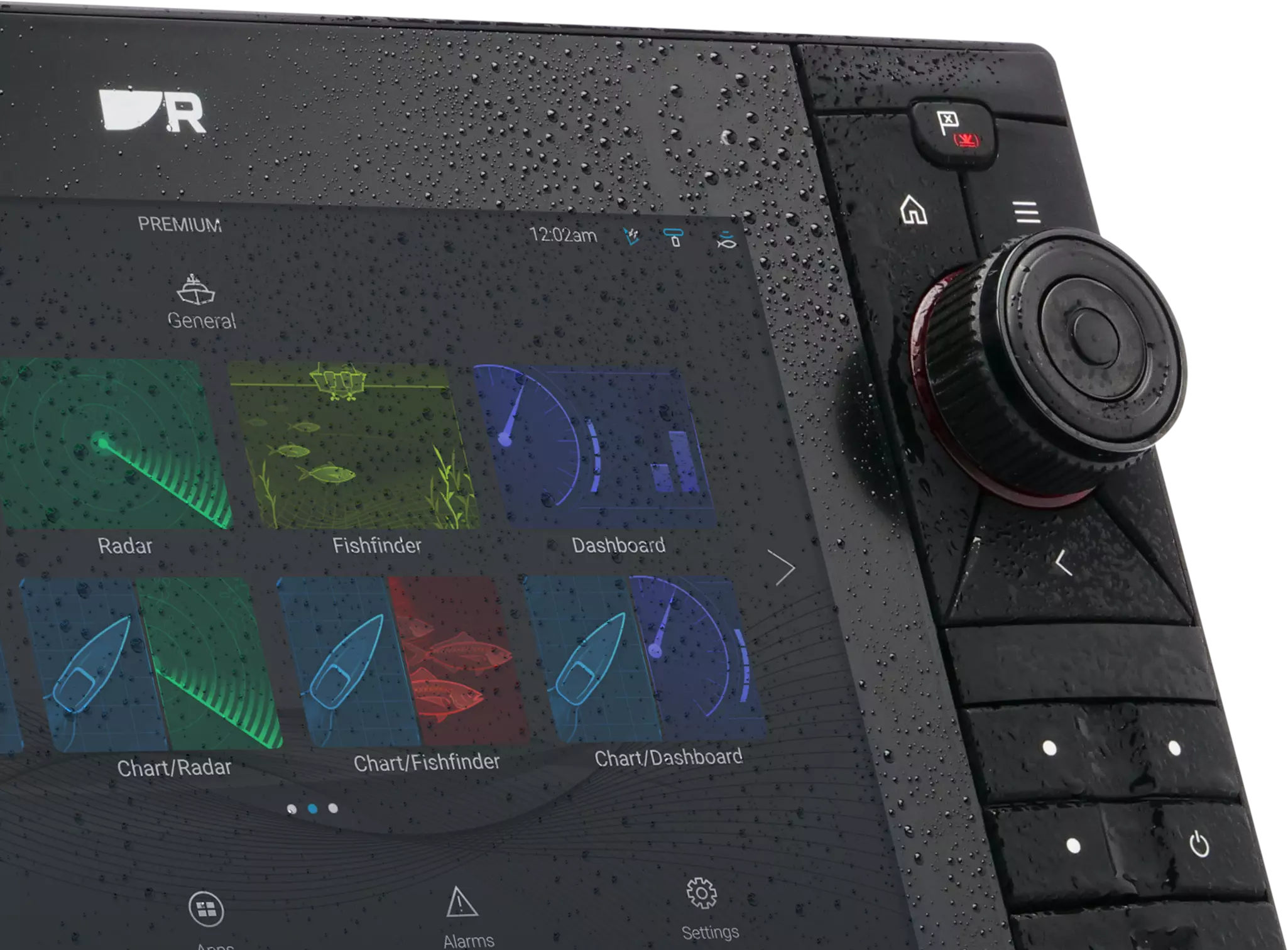 READY FOR ALL CONDITIONS
Axiom 2 Pro's HydroTough™ nano-coating technology repels water for reliable touchscreen control, enhanced colors, and excellent sunlight visibility.
Smart backlighting and an ambient light sensor automatically adjust display brightness for day and evening lighting conditions.
CONFIDENT CONTROL
Plan and plot your course with HybridTouch™ control and take command with reliable keypad control when seas are rough.
Customize your Axiom 2 Pro with interchangeable keypads. Choose a dedicated Evolution autopilot keypad or user-programable soft keys.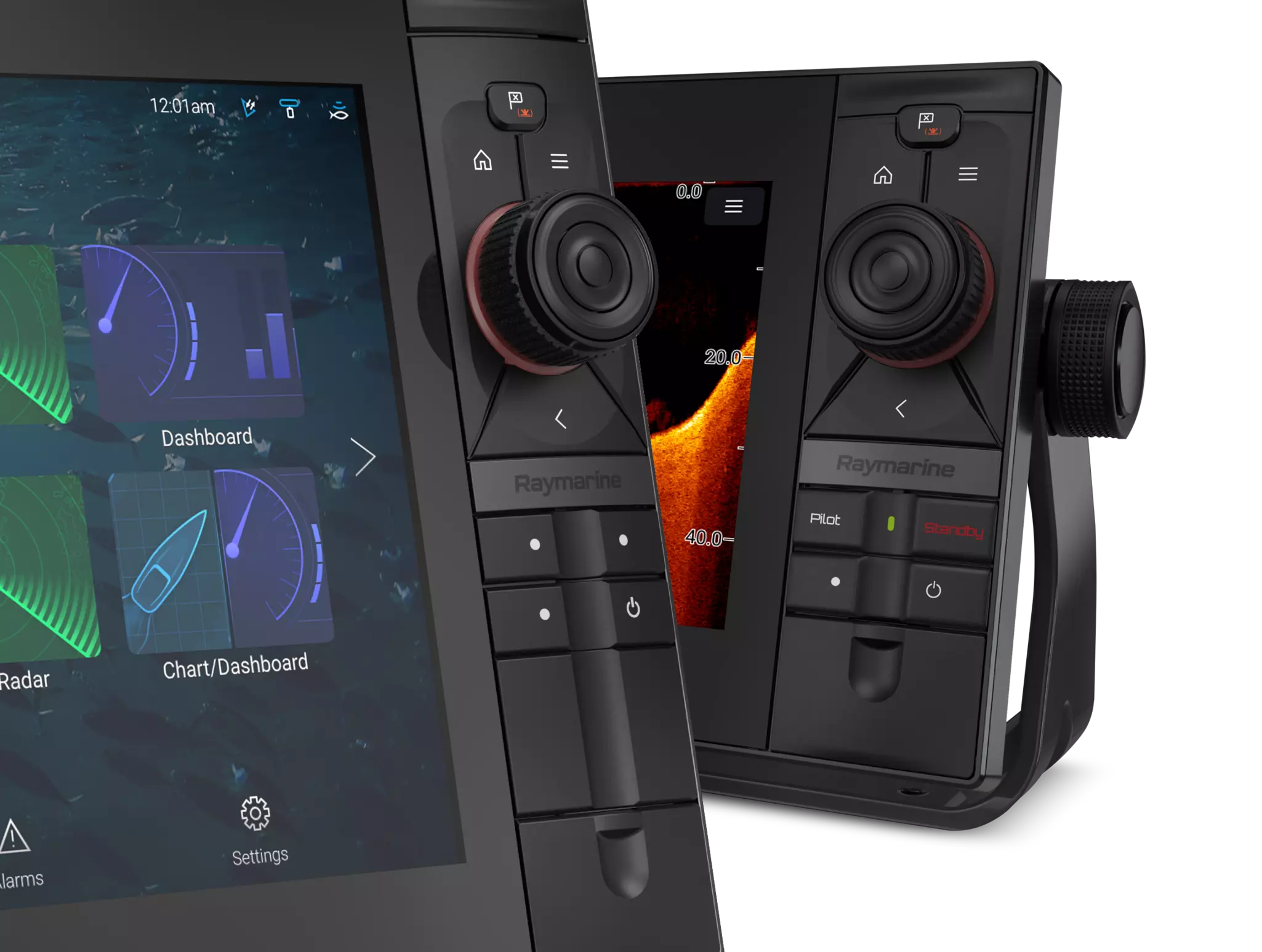 Polars and Dynamic Laylines
Axiom is preloaded with over 500 racing and cruising sailboat polar profiles. Load your polar profile and see how you measure up against your boat's maximum potential. View real-time, dynamic laylines on your chart based on polars or fixed angles.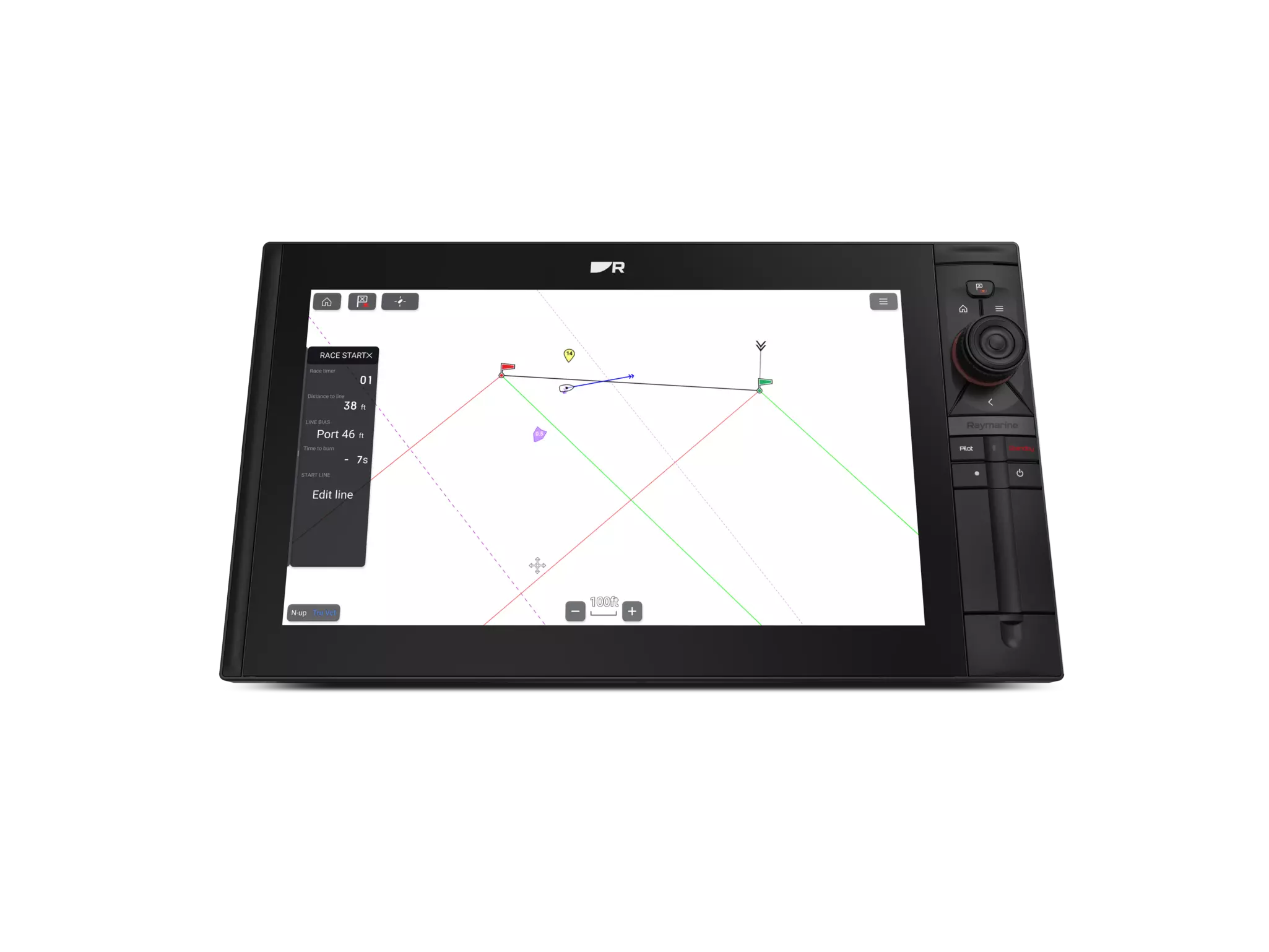 Race Like a Pro
Adjustable race timers, data dashboards, and a SmartStart™ starting line tool help you anticipate and visualize the start of your race. See line bias, time to burn as well as the favored end. Cross the line on time, at maximum power.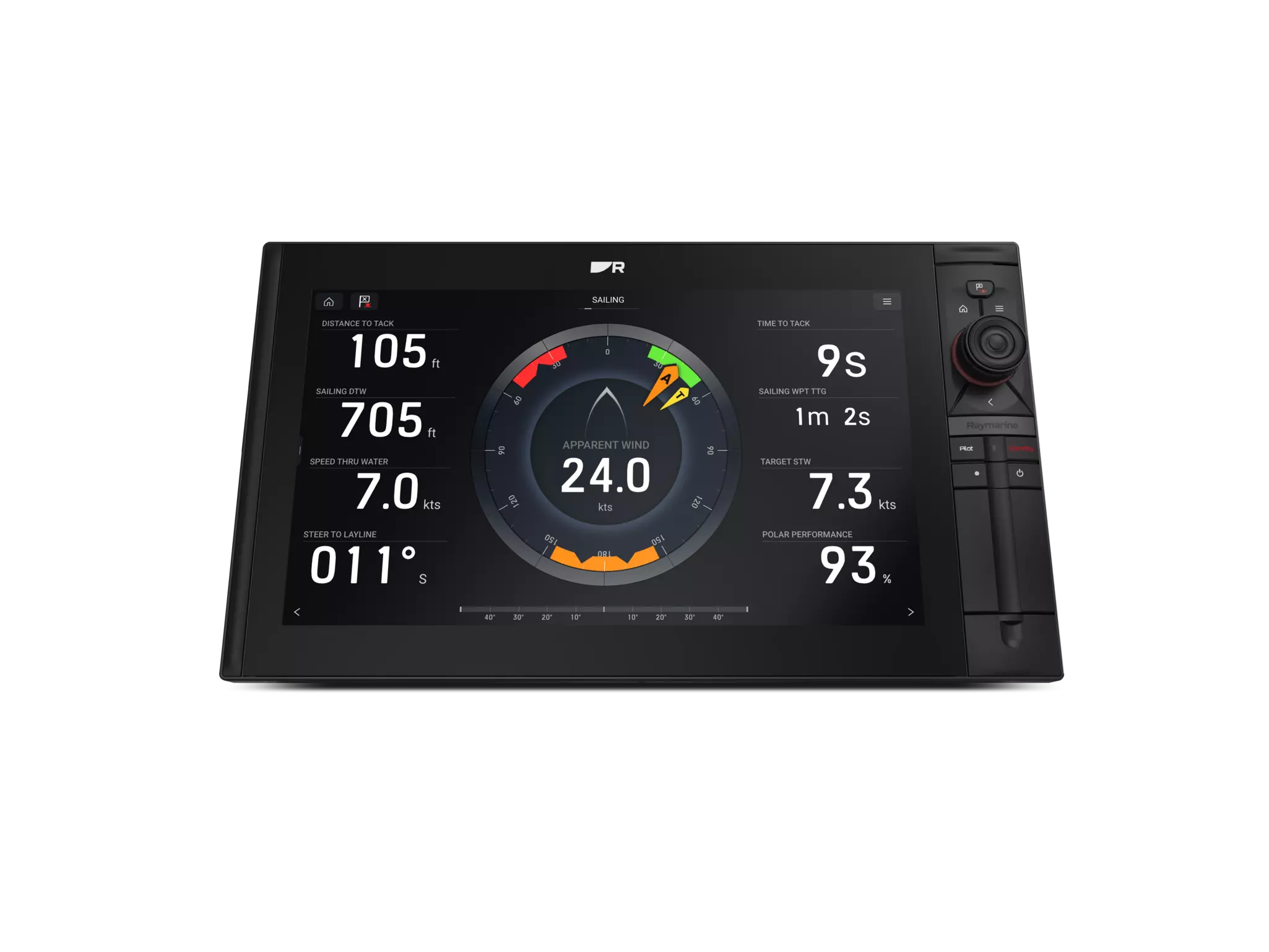 Tactical Advantage
Sailing and tactical-specific dial indicators let you see the direction to steer at a glance to maximize your boat's Velocity Made Good (VMG) to windward. Trimming sails for optimum performance is now easier than ever.
ONE DISPLAY- ENDLESS POSSIBILITIES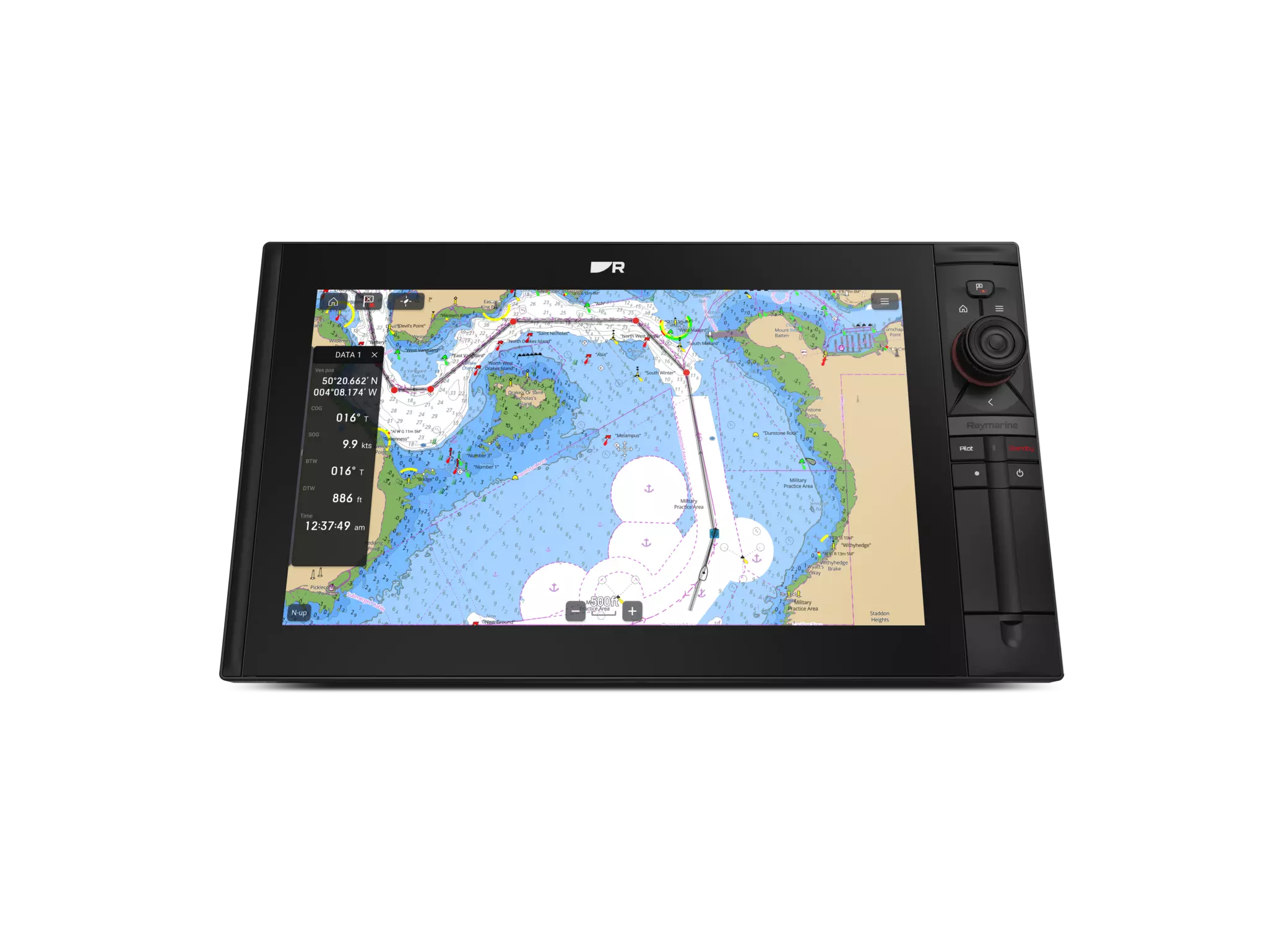 Discover More
Created from official hydrographic chart sources, you can trust LightHouse Charts for maximum readability, intuitive navigation, and superior quality.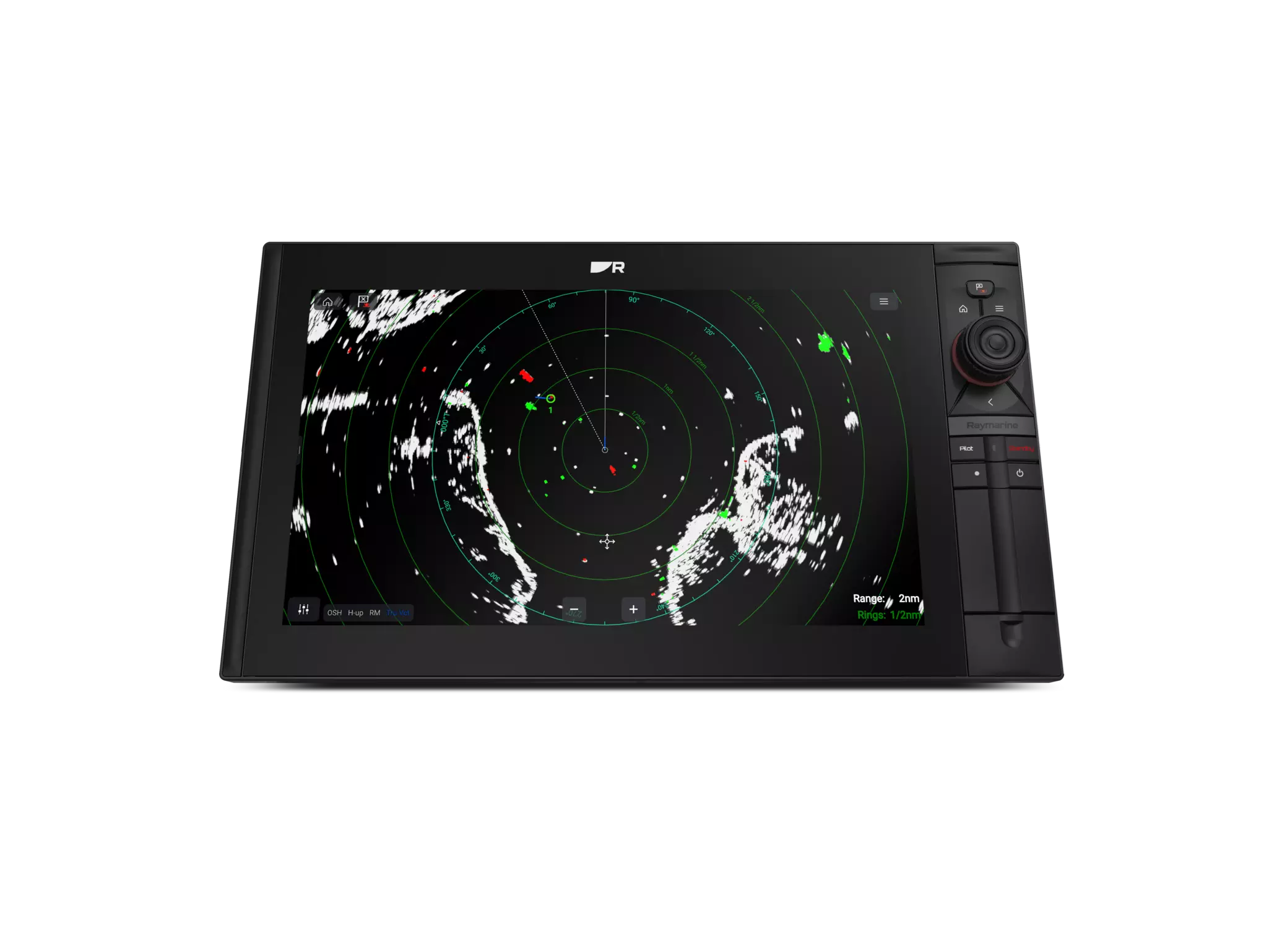 Upgrade your Awareness
Add a Quantum 2 radome or Cyclone open array radar and navigate safer with Doppler target tracking and radar/chart overlay.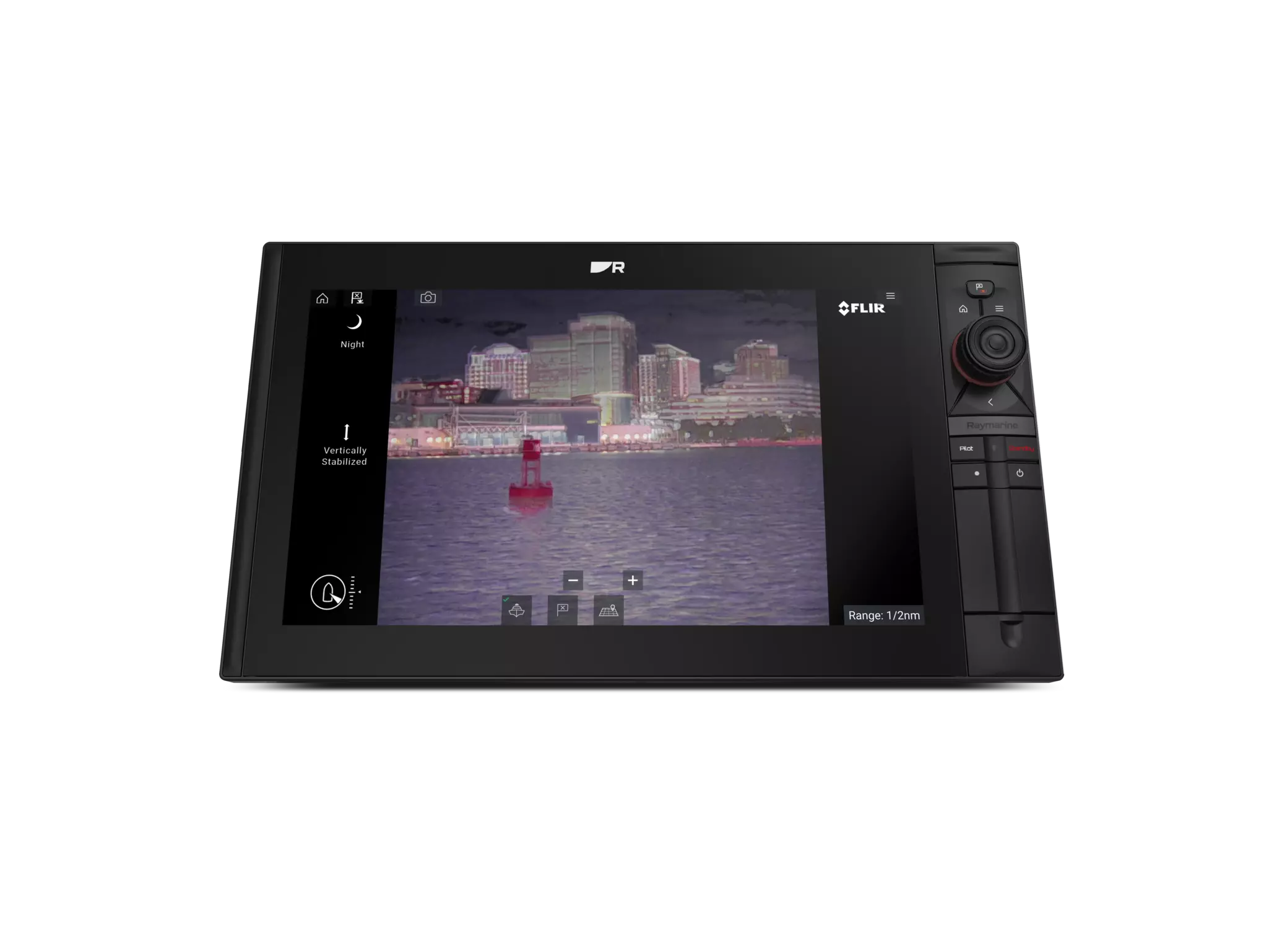 Turn Night Into Day
FLIR thermal imaging and Axiom 2 Pro turn night into day, keeping you safe and secure so you can boat with confidence.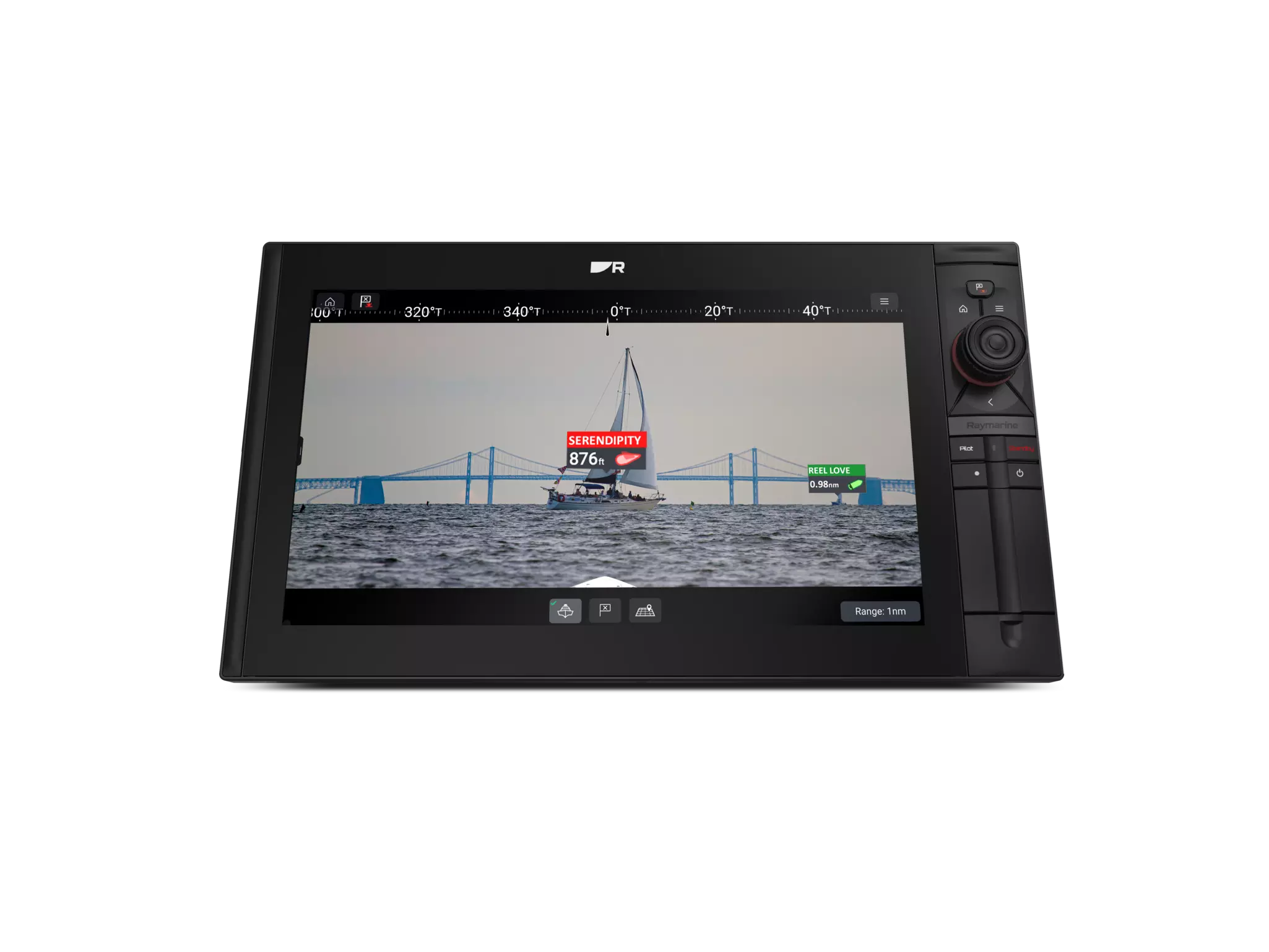 Make Smarter Decisions
Add a CAM300 and an AR200 sensor for ClearCruise augmented reality. See AIS, waypoints, and chart objects overlaid on high-definition video.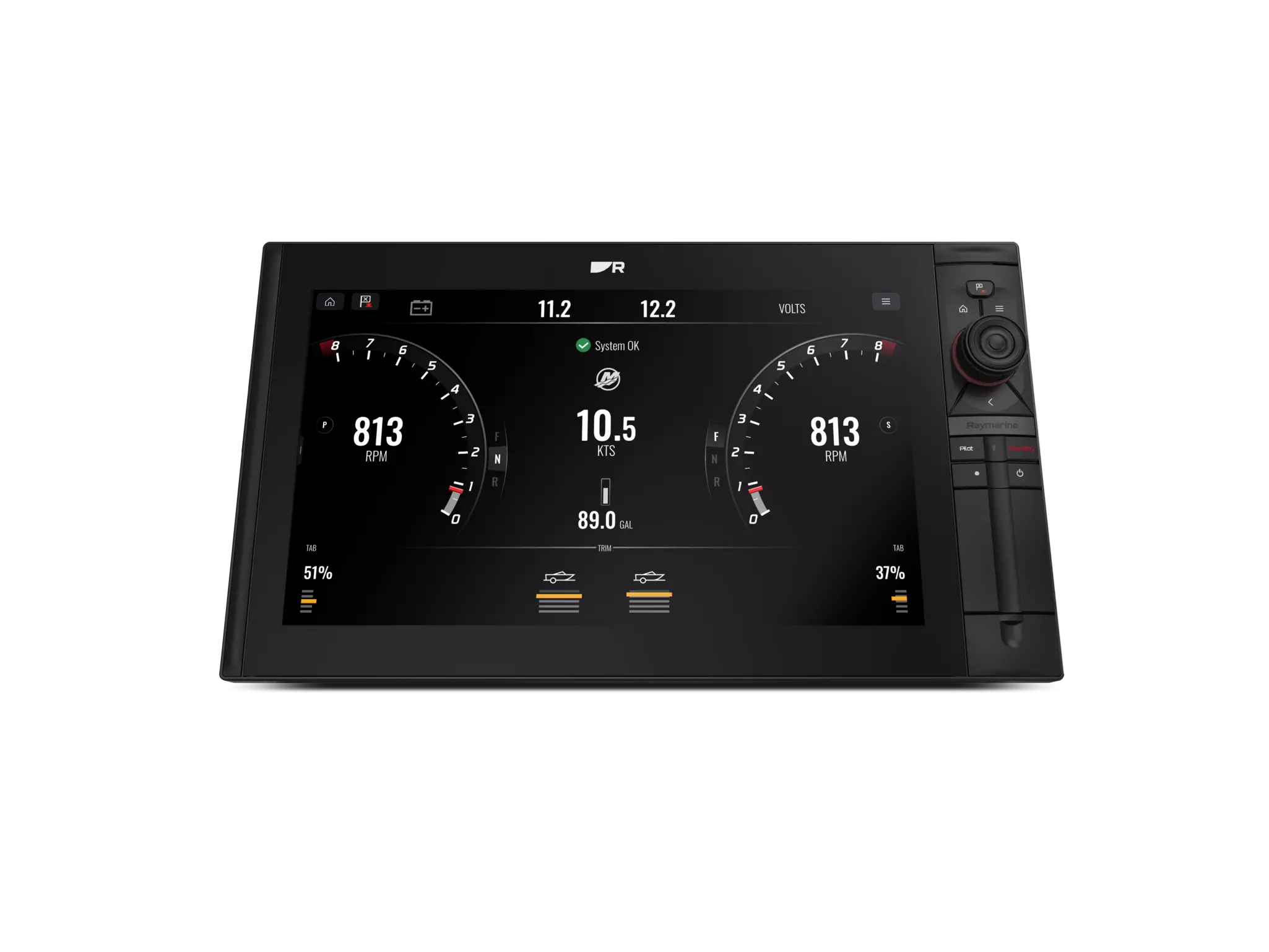 Advanced Engine Integration
Connect with NMEA2000-compatible engines or experience advanced integration with Mercury SmartCraft and Yamaha Command Link engines.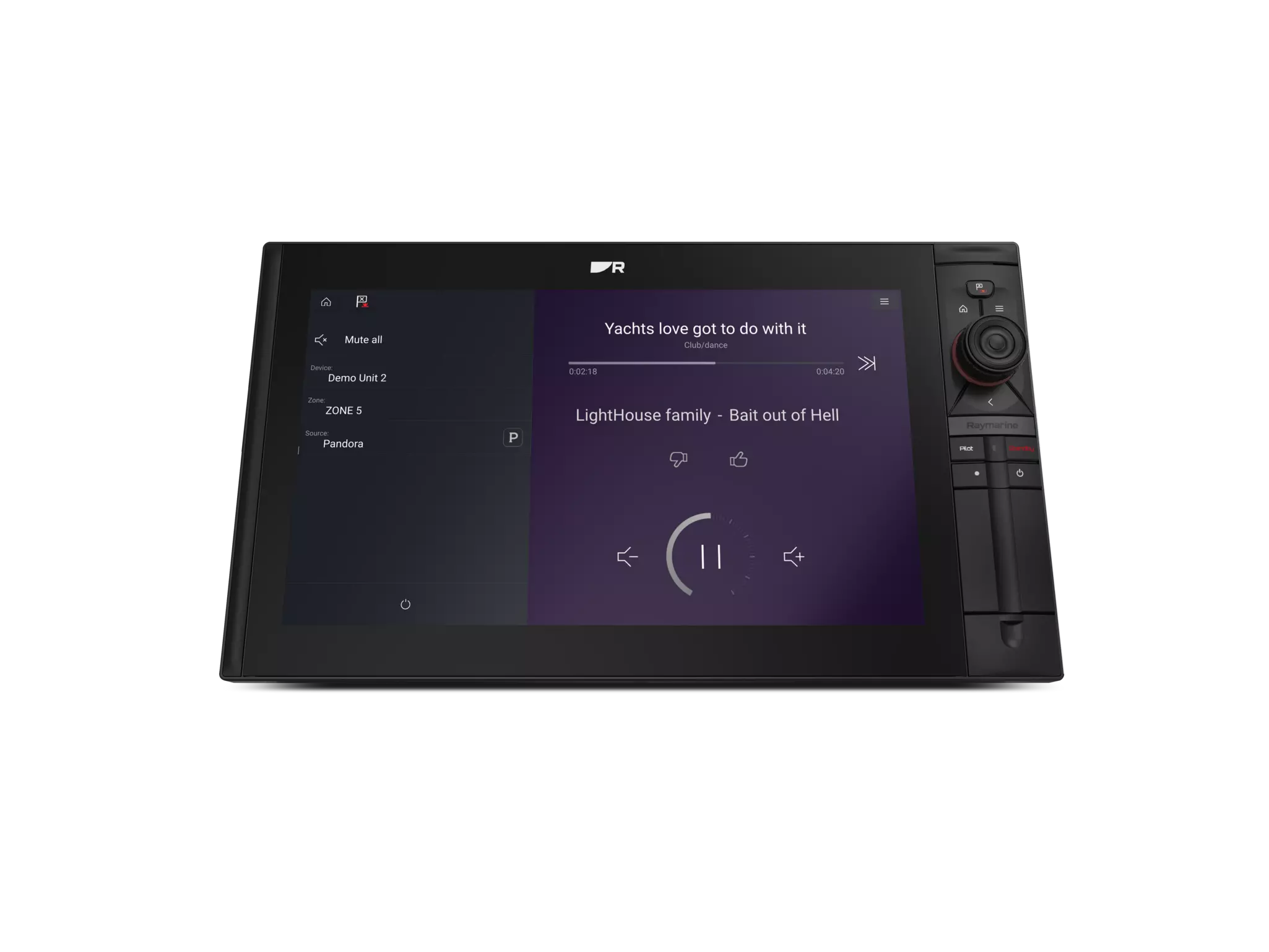 Stream, Watch, and Listen
Stream Netflix and Spotify, connect and control Fusion, JL Audio, and Rockford Fosgate marine audio systems, or view Axiom 2 Pro on the big screen with HDMI output.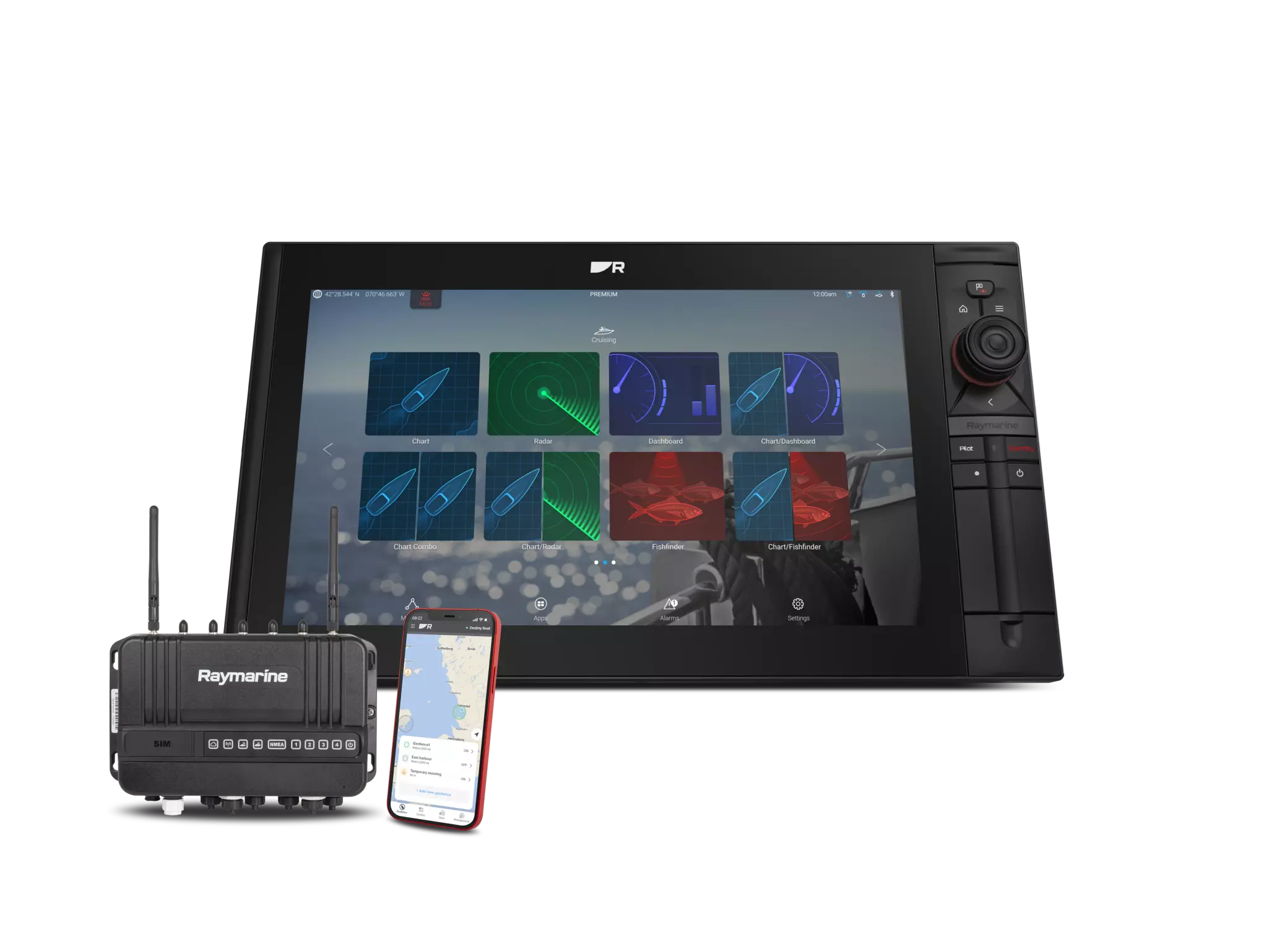 Stay Connected
Add the YachtSense Link router and keep your system connected onboard and off with the Raymarine mobile App.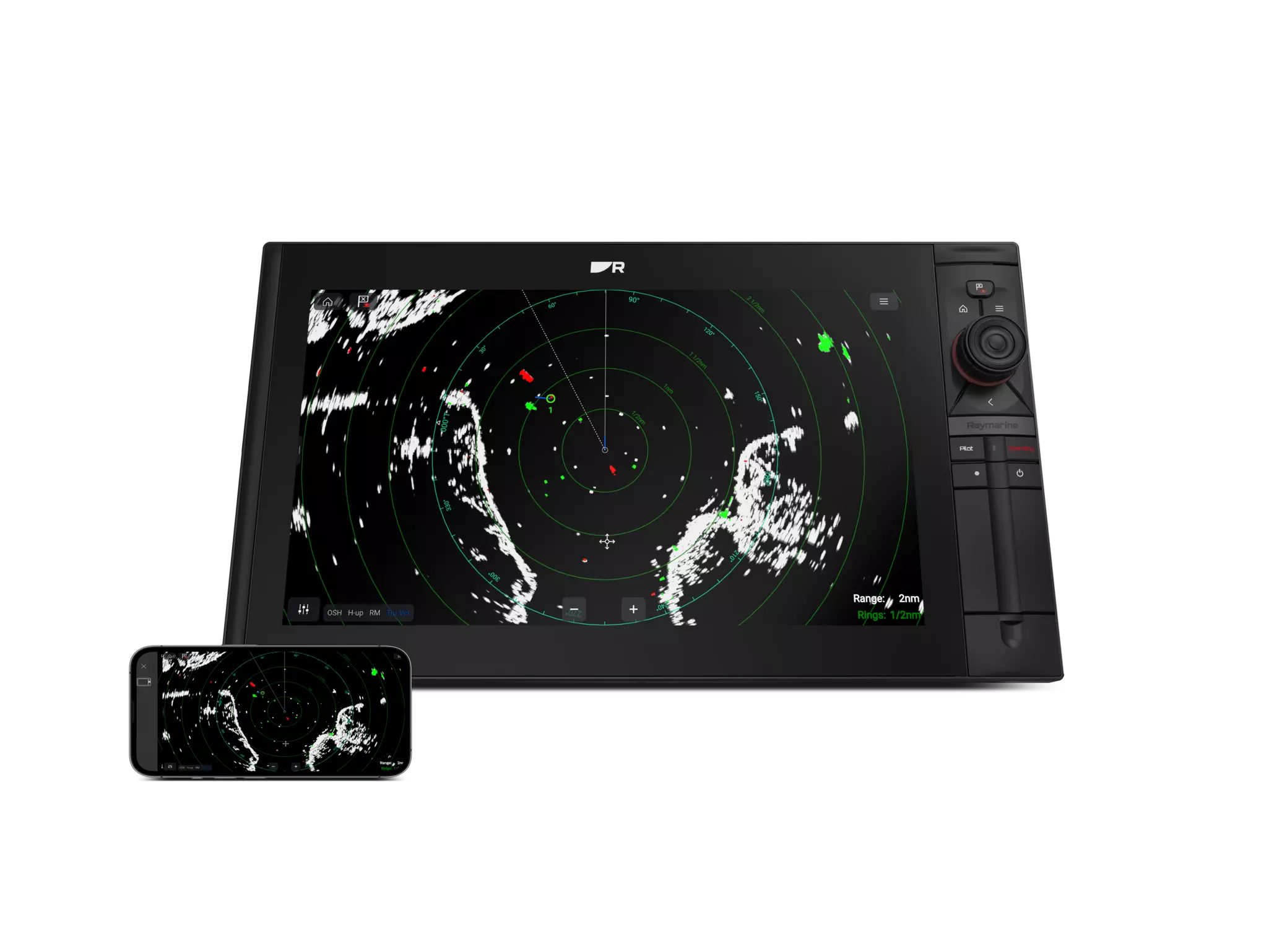 Axiom on your Smartphone
Built-in Wi-Fi lets you view and control your Axiom 2 Pro on your phone or tablet with the Raymarine Mobile App.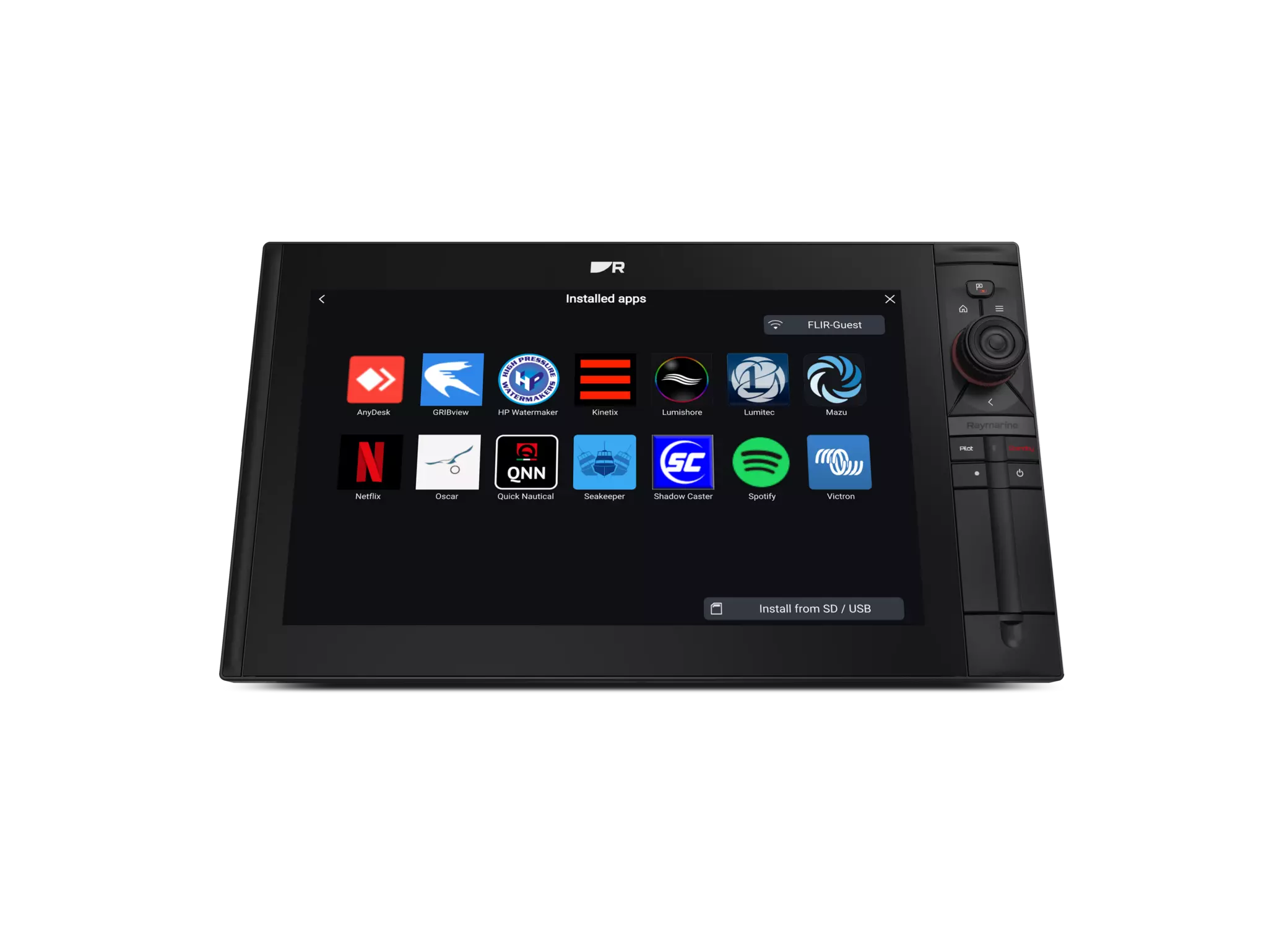 Do More with LightHouse Apps
Expand the capabilities of our Axiom 2 Pro with third-party apps from our marine technology partners.